If I took off across the country because I got sick of being home, I knew there would come a time when I'd get sick of being on the road. That time comes on my second rainy night in Georgia. Being road sick isn't exactly the same as being homesick. I have no desire to be back in Sag Harbor in high season when, as the saying goes, "summer people, some are not." I'm just getting weary of eating alone, sleeping alone, and just plain being alone for such long stretches.
Most of all, I miss my 11 year old boy. In the eighteen months since separating from his mother, I've made it a practice to call Harrison every single evening around 6. Our conversations don't last long, nor need they. The point is just to catch up on what he's been doing, to tell him that I love him, and to hear him say, "I love you, too, Dad."
But when I check in from Stone Mountain, Harrison is wondering about family history. "Dad, are we German like Opa?" Harrison asks, referring to his maternal grandfather whose 19th Century beirmeister forbears immigrated to St. Louis.
"Well, my father used to have the middle name von Alderhoff, but he dropped it during World War II."
"He did? Why?"
"There was a lot of anti-German sentiment. I guess he didn't want people to  think he was a Nazi."
"Did he fight on Hitler's side?"
"No, no. He was a test pilot in the U.S. Navy. He grew up in Texas. His father, your great grandfather, came from Tennessee."
I tell Harrison that's as far back as I can go. I have no idea why our ancestors came to Texas from Tennessee or where they came from before that. Even as I feel embarrassed by my ignorance, I'm inspired by my boy's questions. I owe it to him to find out the whole story. And I owe it to myself. Hell, with all the growing interest in genealogy these days, there may even be some money in it.
                         #                                  #                                  #
Next morning, I pack up my Smart Car, and head north on Interstate 75 bound for Chattanooga. As I steer through a sweeping curve on the outskirts of the city, I see Lookout Mountain towering 1,850 feet above sea level on my left, and the grand expanse of the Tennessee River Valley on my right. Exiting for downtown, I spy an antique paddlewheel steamboat moored at the newly restored riverfront district not far from the ultra-modern angled glass building that houses the Tennessee Aquarium.
Hunkered between the Cumberland Plateau and the lower ridges of the Appalachians, Chattanooga has over 170,000 people, and unlike many other places I've visited, a relatively healthy economy. Among the mainstays is the power division of the nation's largest utility, the Tennessee Valley Authority, which was born amid the Great Depression. Maybe it's the clearing skies or the sounds of mountain twangs mixed with Southern drawls, but quite unexpectedly, I feel like I'm coming home.
That feeling grows stronger after I enter the Chattanooga Hamilton County Public Library, and commence several hours of genealogical research. Happily, I discover that a great deal of work has already been done by various members of the extended family I never knew I had.  Turns out Harrison and I are direct descendants of John Sevier, an American Revolutionary War hero who became Tennessee's first governor. We're also descended from a Don Juan, a Prussian immigrant professor, and hard as it is for me to believe, a famous saint. The story seems to coalesce before my mind's eye like a fractured fairy tale come true.
                         #                                  #                                  #
Once upon a time, there was a kingdom called Navarre nestled along the Atlantic Ocean on either side of the Pyrenees Mountains between France and Spain. On April 7, 1506, the heiress Marie de Xavier gave birth to a son christened Francis in the Castle of Xavier, about eight leagues from the city of Pamplona.
Francis went on to co-found the Society of Jesus, the so-called "soldiers of God" also known as Jesuits. He pioneered missionary work in India, Asia, Japan, and China. In 1622, Pope Gregory XV  canonized him St. Francis Xavier. But he left a controversial legacy that would be carried on in similar form by some of his non-Catholic descendants. According to the historian R.P. Rao, "St. Francis Xavier made it a point not only to convert people but also destroy the idols and ancient places of worship."
Over the next century and a half, various members of the Xavier family embraced Protestantism, becoming known as Huguenots. In 1685, King Louis XIV of France revoked the Edict of Nantes, which had protected Huguenots from persecution by Catholics. According to a 2007 monograph by William Jay Sevier and Lance Sevier, the Revocation prompted Don Juan Xavier to flee to England as part of a great Huguenot immigration.
In London, Don Juan Xavier's name became Anglicized to John Sevier, with his last named pronounced "severe," as in a serious wound or hurt. He married a proper English lady, Miss Mary Smith. In 1740, their sons Valentine and William immigrated to America, arriving in Baltimore, Maryland.
Valentine Sevier headed west for the Shenandoah Valley of Virginia, where he married Joanna Goade, whose family had already been in the colonies for nearly a century.  On September 23, 1745, Joanna gave birth in Rockingham County, Virginia, to the first of seven children, a boy named John after his grandfather back in England.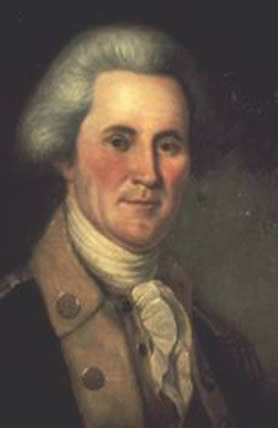 John Sevier grew into a man made myth, handsome, dashing, and hellacious. A portrait of him at mid-life painted by Charles Wilson Peale, best known for immortalizing the visage of George Washington, highlighted his regal bearing, high cheek bones, long slim nose, and sparkling blue eyes. By then he had done a series of pioneering American deeds for good and ill.
The best of John Sevier's deeds involved civilizing wilderness territory and giving birth to a new nation avowedly based on freedom for all. That involved a whole mess of killing. He killed British soldiers in the name of overthrowing oppression. He likely could have killed a future president of the United States in a bitter feud over power and reputation. And during the so-called Chickamauaga Wars between 1776 and 1794, he killed Indians as part of the nation's westward expansion. While some contemporary historians consider the white man's decimation of the Indians as shameful as slavery, Sevier family chroniclers claim that Sevier himself wanted to peacefully coexist with local tribes. They also point out that the Indians were often incited by the British, who paid for white scalps.
Along with all the killing, John Sevier did a whole lot of procreating. In 1761, at age 16, he married Sarah Hawkins, my grandmother six times great. Sarah was of "good family." Her cousin married John Crockett, the father of the legendary frontiersman Davy Crockett who later died at the Alamo in Texas. Sarah bore her husband 10 children, a fairly large brood even by 18th Century standards. Their second child was my five times great grandfather, James Sevier.
With the signing of the Declaration of Independence, Sevier became a battlefield general in the American colonists' cause. Family tragedy quickly ensued. In the spring of 1780, his first wife Sarah died following the birth of their tenth child. Sevier spent precious little time in mourning. In August of 1780, at age 34, he married 25 year old Catherine Sherrill, nicknamed "Bonnie Kate." She bore him eight more children, bringing his total number of offspring to 18.
On October 7, less than a month after his second marriage, John Sevier earned his most enduring claim to fame at the Battle of King's Mountain near present day Blacksburg, South Carolina. He was accompanied by six other Seviers, including his brother Robert, who would be fatally wounded, and his then 15 year old son James, the youngest of the known combatants. John Crockett, the father of Davy and an in-law of his late wife Sarah, also enlisted in their ranks.
The Seviers and 900 Tennessee, North Carolina, and Virginia militiamen outfoxed, outflanked and outfought 1,100 Loyalists and a contingent of Cherokees led by British major Patrick Ferguson. Less than thirteen months later, the British general Lord Cornwallis surrendered at Yorktown. In his book The Winning of the West, Theodore Roosevelt made special note of the importance of the Battle of King's Mountain, asserting that, "This brilliant victory marked the turning point of the American Revolution."
From 1785 to 1788, John Sevier served as governor of the "Free State of Franklin," a raucous renegade territory west of the Smoky Mountains with unrequited ambitions of becoming an independent country. He also continued to wage war against Creek and Cherokee tribes, killing their chiefs and destroying their villages.
In 1796, Tennessee became the nation's 16th state, and John Sevier became its first governor, holding office through 1801, and again from 1803-1809. He went on to serve as Tennessee's congressional representative from 1811 to 1815.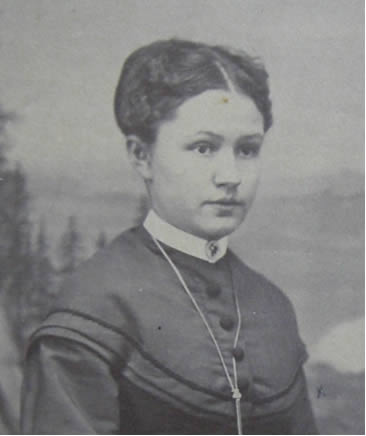 In the fall of 1803, Sevier, then age 58, got into a row with Andrew Jackson, then age 36, that reportedly sparked gunfire, if not a full-fledged duel. Jackson, a populist Democrat, had smeared Sevier, a Federalist, with charges of land fraud in the course of beating him in an election for major general of the state militia. Sevier had retorted, "I know no great service you have rendered for the country except for taking a trip to Natchez with another man's wife." The "wife" referenced was Rachel Donelson Robards, whom Jackson had married and then remarried amid her complicated divorce from a previous husband.
"Great God!" Jackson cried out. "Do you mention her sacred name?"
"Several shots were fired in a crowded street," noted a contemporaneous account. "One man was grazed by a bullet; many were scared; but luckily no one was hurt."
John Sevier spent much of his later years around his rural homestead outside Knoxville. He died at age 70, on September 25, 1815, near Decatur, Georgia, while surveying a proposed boundary between the United States and the Cherokee nation.
Sevier's son James, the precocious veteran of the Battle of King's Mountain,  grew up to be an Army major. He and his wife had 11 children, the eighth of whom was Elbridge Gerry Sevier, born March 19, 1805. Elbridge and his wife had 9 children, the second of whom was Rowena Jane, my grandmother four times great.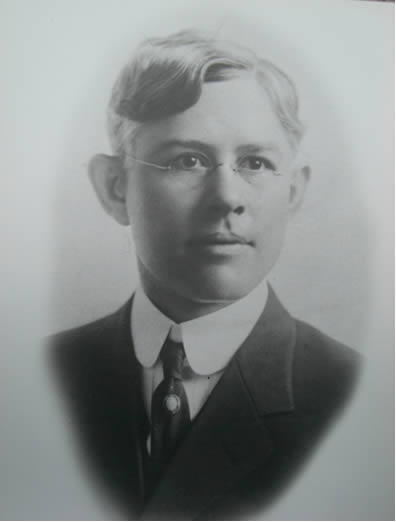 In 1838, Rowena's future husband sailed for America. Born in Dusseldorf to a displaced Prussian nobleman, his name was Henry William von Alderhoff, and he had graduated from Bonn University at age 19, having mastered nine languages. He originally figured on making a one-year road trip across the United States, a game plan that was destined to be passed down to me four generations later.
Henry von Alderhoff landed in Galveston, Texas, traveled up Buffalo Bayou to Houston, and went to work for Sam Houston, a former Tennessee governor who was president of the then still independent Republic of Texas. His job was to translate Mexican land titles from Spanish into English.
Henry eventually relocated to the Chattanooga area, where he became a locally acclaimed professor and school principal at Forest and Rittenhouse academies. According to a former pupil, he was "probably the best educated man and the best educator that ever taught school in Tennessee," direct testimony that my own apple would fall far from an intellectually distinguished tree.
Married on April 16, 1850, Henry von Alderhoff and his wife Rowena (nee Sevier) had three daughters and two sons, the first of which, Florence Caroline born in 1852, was my great grandmother. An undated photograph of Florence in her early adulthood shows a woman with rounded cheeks, a high forehead, and a somber expression.
In 1860, Henry opened the Adlerhoff Institute for Boys on Lookout Mountain above Chattanooga. His students celebrated the attack on Fort Sumter the following spring by burning coal tar and making secessionist speeches. But the outbreak of the Civil War forced the school to close, and the two-story white clapboard building was eventually occupied by Yankee soldiers.     
On February 8, 1872, Florence von Alderhoff, age 20, married Thomas Augustus Hurt, age 28, in Chattanooga. The son of one Charles Hurt who had migrated from Alabama, Thomas had contracted an ultimately fatal case of tuberculosis while serving as a private in the Confederate Army. Following the war, he worked as a clerk in Crutchfield & Co.'s dry goods store. An undated photograph shows a man with an exceptionally thin, angular face, and a full beard wearing a waistcoat and watch chain.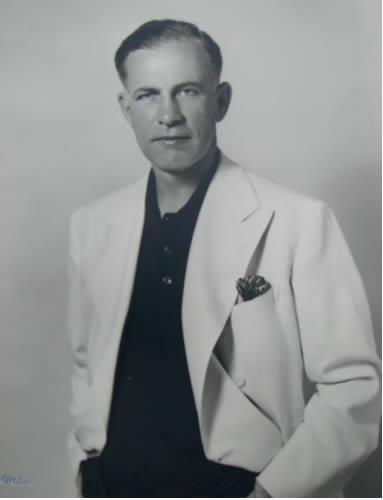 Thomas and Florence Hurt had two children, the younger of whom was my grandfather Henry (a.k.a. "Harry") von Alderhoff Hurt Sr., born in Chattanooga in 1874. The family soon moved to Dallas, where Henry von Alderhoff had relocated with his wife Rowena to teach at a new private academy. As evidenced by a photograph in the family archives, my grandfather, Harry Sr., inherited his Prussian grandfather's round cheeks, high forehead, and penchant for pince-nez glasses.
Harry Sr. shuttled back and forth between Dallas and Houston, where he worked as an auditor for real estate and newspaper magnate Jesse James, another native Tennessean who became Secretary of Commerce and federal loan administrator of the Reconstruction Finance Corporation under President Franklin D. Roosevelt. In 1898, he married Margaret Mae Sweet, a native of San Augustine, Texas, near the Louisiana border.
Harry and Margaret Hurt had three children, the eldest of whom was my father, Harry von Alderhoff Hurt jr. On June 12, 1949, Harry, jr., age 50, by then an independent oilman in Texas, married Margaret Regina Bitting, age 27, a New York debutante born in Grosse Pointe, Michigan. They had four children in Houston, the eldest of whom was me, born November 13, 1951. My son Harrison William Hurt, was born October 12, 1997, the great times seven grandson of John Sevier.
                         #                                  #                                  #
I leave the Chattanooga Hamilton County Public Library feeling more puzzled than ever. It's as if I've just perused a kind of sacred text in print and online, the Sevier-von Alderhoff-Hurt version of the Book of Genesis. But what do the now confirmed facts of my lineage really mean? How, if at all, should they affect the way I live my life going forward? And even more importantly, what are the legacies and messages I should hand down to my son?       
I stumble on some of the answers during a visit to John Sevier's homestead outside Knoxville. Known as Marble Springs, it's a tree-shaded 35 acre spread preserved from a long since dissipated 640 acre land grant. The only original structure that remains is the main house, a 20 foot by 24 foot cabin made of pine logs. An effort has been made to recreate the late 18th Century look of a hamlet by installing a tavern, a loom house, a cook house, and servants' quarters.
I naturally gravitate toward the tavern, where I find a tricornered hat, a gray woolen cape with red silk lining, and an oak barrel that once contained whiskey. My tour guide Wilma Gammon informs me that all three provided essential warmth in John Sevier's time. "They were living in a mini-ice age," she says. "It was much colder all over the world than it is now, and in Tennessee in particular, it rained all the time."
Wilma leads me inside the main house, where I see a reproduction of the Charles Wilson Peale portrait of John Sevier on the wall. A portrait of his second wife Bonnie Kate hangs over the fireplace mantel. She was a gorgeous looking woman with raven hair, alabaster cheeks, and blue eyes that sparkled like her husband's.
"I'm sorry we don't have any pictures of your grandmother Sarah Hawkins," Wilma says. "There just don't seem to be any that survived."
I sit down at the desk John Sevier used, and pick up a quill pen. I have no clue what to write. Then, as if on cue, my iPhone buzzes. It's my new found cousin Tom Windle returning my call from his home in Bartlesville, Oklahoma. Tom informs me that we share more than 1800 relatives across the United States. I ask him, respectfully, what's the big deal about being descended from John Sevier?
"The big deal is that our family takes us back to the Revolutionary War when they were involved with winning our independence," Tom replies. "If it wasn't for the Sevier influence, we wouldn't have won the Battle of King's Mountain. And if we hadn't won that, we wouldn't be American, we'd be British."
Now there's something to chew on a crumpet. I could've been born with a silver teaspoon in my mouth to an empire on which the sun never set. I could've taken up cricket, been buggered in boarding school, and gotten my jollies by oppressing Scots, Irish, Africans, Indians, Chinese, and my fellow American colonists.
As I ponder Tom's sobering words, I recall the gist of a letter the Thomas Wolfe wrote about his fellow novelist F. Scott Fitzgerald. Wolfe was rather taken aback that Fitzgerald, the transplanted Minnesotan, claimed to feel no connection to his midwestern birthplace. Wolfe went on to say that he felt his entire soul and identity were bound to the North Carolina land that spawned him.
Although I've lived more like Fitzgerald, I now feel the same way about Tennessee that Wolfe felt about his home state. In my home state of Texas, a lot of folks are demanding that creationism be taught alongside evolution in the public schools. There are plenty of similarly backward souls in Tennessee, but at least the Volunteer State dispensed of most of that kind of monkey business after the Scopes trial in 1925.
I'm not sure if there's a way for me to make a living as a Tennessee historian. It's certainly too late for me to lead a revolution, govern a state, or pioneer a new territory. But Harrison can still do any and all of those things, and now he'll know that the gumption runs in his genes, regardless of whether they're endowed by a Creator or ancestral apes.
I notice a musket hanging over the back door of the log cabin to which I've just traced my ancestry. I rush back to the tavern, and return wearing the tricornered hat and the gray cape. I take the musket down from the wall, shoulder it, and stand outside on the steps of the main house. Wilma the tour guide takes my photograph as I pretend to be John Sevier, battling through a world of Hurt that spans five centuries.
Photograph Captions and Credits: 1. Portrait of John Sevier at homestead in Marble Springs, TN (HH3) 2. Florence Alderhof Hurt (Fitzgerald Sisters) 3. Harry Hurt Sr. (Fitzgerald Sisters) 4. Harry Hurt Jr. (Hurt family archives)