A pre-Christmas cold snap hits San Francisco the same afternoon I do. Temperature's dropping to 22, and it won't rise past 42 for the next 96 hours. This is one of the rare times I'm listening to the radio in the Smart Car. The weather forecast segues into "21 Guns" by the band Green Day, which could be the theme song for the last stop on my cross country quest.
"When you're at the end of the road," goes a middle verse, "and you've lost all sense of control, and your thoughts have taken their toll, when your mind breaks the spirit of your soul, your faith walks on broken glass, and the hangover doesn't pass. Nothing's built to last. You're in ruins."
First person in Frisco who speaks to me is a homeless black dude about my age. He's a disabled Vietnam vet, frayed jeans, frayed green army jacket, frayed gray beard, missing his front teeth like Jerry and Liz. He lives next to a sidewalk Dumpster, and goes by the street name "Bear."
"Cop'll ticket you 'less you turn in the front wheels," Bear hollers when I park the Smart Car at a meter on Post Street near the corner of Van Ness.
I do as advised, and slip him a five spot. That goes counter to my unwritten rule: never donate to panhandlers. Call me heartless, call me tight. I had more than my fill of folks with their hands out during my college days around Harvard Square. I gave at the office on my tax return. Plus I got my own war on poverty to fight. But maybe the road trip's changed me, especially the leg from L.A. to Paradise. I figure Bear for a fellow traveler. He's doing a public service. And he's doing me a personal favor.
"Keep warm," I say. "Gonna freeze this evening."
"I heard that, brother."
My hotel's a block away on Van Ness and Geary. It's called the Opal, and it's a flea bag with a European flair. Rack rate's sixty bucks a night with all the self-serve coffee and breakfast bagels you can eat. Best thing about the Opal, it's right across the street from The Original Tommy's Joynt, established 1947, open 10 a.m. to 1:40 a.m. every day except Christmas, daily specials like braised lamb shank, Polish sausage, and filet of salmon for under nine bucks, plus there's a full service bar with the widest selection of imported beer in the Bay Area.
Checking into room 224 on the hall beside the elevator, I call Muse on my iPhone. Although she's not due in until night after next, I give her the hotel address and phone number to satiate her Germanic obsession with keeping planes, trains, and cabs running on time. She's just got one question, and it's a goodie.
"Does the room have mirrors?" Muse asks.
"Affirmative," I reply. "Full length by the closet, another over the bathroom sink."
"Gut. That's all I will be needing."
###
 I spend the next two days shooting Flip video stand ups with the Golden Gate Bridge in the background, shipping accumulated travel crap to Sag Harbor via UPS,  and bouncing between sidewalk tete a tetes with Bear and free dinners at fancy restaurants with well heeled local buddies.
One of the latter takes me to the annual Christmas pageant at the all-male Bohemian Club. Unlike Grouch Marx, I'd never refuse to join a club that would have me as a member except for the fact that the club's bound to get awful lonely after the subsequent resignations of everybody else.
No worries about that with the Bohemian Club. It was founded in 1872 by a cabal of journalists, artists, and musicians under a moniker the had been made synonymous "newspaperman" by writers like Bret Harte and Mark Twain. Lacking large discretionary incomes, the original Bohemians began admitting wealthy, often arch-conservative bankers, industrialists, oil barons, military contractors, politicians.
The roster of past and present Bohemian Club members includes my parachute jumping patron Bush #41, William Randolph Hearst, Richard Nixon, Gerald Ford, Henry Kissinger, Walter Cronkite, Donald Rumsfeld, and ostensibly in the interests of perpetuating the musical traditions, rock stars Jimmy Buffett, Steve Miller, Mickey Hart, and Bob Weir. The initiation fee is $25,000; annual dues are $5,000.
The Christmas pageant concert is spectacular even to my classically untrained ears. The club's symphony orchestra features 48 members, not counting the stewards and the acting concert master. We're talking tuba, piano, harp, violins, violas, cellos, basses, bassoons, clarinets, oboes, flutes, French horns, trumpets, trombones. Many of the players are professional musicians, and their renditions of Cantique de Noel and selections from the Nutcracker Suite make my otherwise tone-deaf heart sing.
After the concert, my member buddy refreshes our adult beverages, and leads me to a small dining room where guys are singing a capella in quartets and quintets. High on life, liquor, and other Christmas spirits, I'm moved to share a cowboy lyric I wrote decades ago back in Houston with my childhood buddy Billy Gibbons, the ZZ Top lead singer-guitarist.
"They say Christmas is for givin', oh I know it's true," my off-key voice croons on the chorus. "But as long as I am livin', I ain't fogivin' you."
###
Applause for my impromptu performance at the Bohemian club still echoes in my inebriated brain when I return to my room at the Opal chewing half a tab of Cialis. Muse awaits in a vintage Paris can-can dancer's outfit sans panties, jet lagged from flying coast to coast but still feisty. When I step forward to embrace her, she steps back like she ain't forgivin' me.
"Sit down on the bed," she commands. "You can only watch."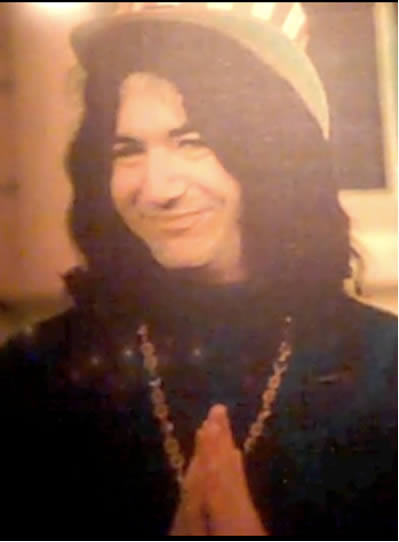 I obey at once. Muse raises her skirt, hem revealing the top of her barrel racer's thighs and a pair of bright red panties.
"Did that gym teacher you sleep with get the message I made you leave on her answering machine?" she asks.
"I don't know. I haven't heard back."
"So you admit you slept with her?"
"Nein! I admit nothing! I deny everything!"
"That won't cut it, honey. What if I go back to New York City and see Humbertus? I can't guarantee that I don't fall into temptation. Would that be fair?"
"Aw, now..."
Muse sucks in her cheeks, checking herself out in the wall mirror.
"Does the gym teacher moron have legs like me?"
"Nein!" I exclaim, breathing hard and getting even harder.
"Boobs like me?"
"Nein!"
"And she has bad nails. I can tell from her Facebook pictures. The only thing she has is a flat stomach. But if you want so much the flat stomach, you don't get the boobs."
Muse peels down the top of her can-can outfit, exposing her breasts, sucking in her cheeks, and checking herself out in the wall mirror again. Then she kneels on the bed, and grabs me.
 "Ah, I see Hermann stands attention," she says, squeezing me in a vice-like grip. "Maybe he is ready?"
"Ja, sure. You make Hermann ready."
"Gut," Muse says, letting go of me. "But he doesn't get any nooky. He can only watch like you."
So I watch and watch and watch, cringing amid my man-o-pausal horniness until Muse finishes her strip tease and curls up in a blanket on the far side of the bed.
###
Day breaks amid a Frisco fog saturated with rain. I whip on sweatpants and a hooded jacket, and rush downstairs to field a free hotel breakfast. Too late, it's all gone. I dash down Van Ness to the nearest Starbucks, nab orange juice, cappuccinos, sweet rolls. Slopping back to the Opal, I spy Bear huddled beneath the awning of a discount furniture store.
"Morning, Bear," I say, slipping him another five spot. "How you making it?"
Bear snatches the five spot, nodding his head and staring at me with a blank look, not answering back. It's like we've never met even though I've five-spotted him for four days running. Just as I'm about to turn away, he flashes a toothless grin.
"Oh, it's you," he says. "I weren't thinkin'. Actually, I been thinkin' too much. Don't want to go back there. No, no more. Not never again."
I sidle next to him under the awning, asking what's wrong. He tells me he's got PTSD, the acronym for post-traumatic stress disorder. I surmise he must've been having flashbacks about fighting in Nam. I ask why's he's not in a VA hospital.
Bear says President George W. Bush ordered a revaluation of 10,000 disabled vets in the waning days of his administration. HIs pension and his medical insurance were taken away pending the reevaluation. That was 18 months ago.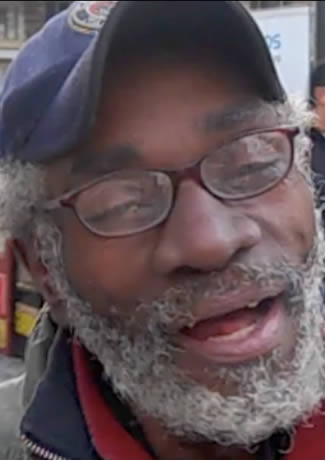 Hearing yet another horror story about the malfeasance of #43, who never fought in a war,I know I was right in telling #41, the former World War III pilot, that his leadership is missed. After several policy missteps, President Obama is at least increasing the Veterans Administration budget by 20 percent.
I shiver under the awning, seeing a flash forward of me in Bear's crack-soled shoes. I tell him I lost my newspaper column almost a year ago, and that's why I drove across the country in that little car he saved from the parking meter maids.
"What are we going to do now?" I ask.
"Only thing we can do," Bear says. "Keep on fightin'."
###
When I get back to the hotel, Muse is awake, and throwing curve balls. Although Frisco's a food town almost on a par with New Orleans, she's not interested in sampling a bunch of fancy restaurants. Instead, she insists that I take her to lunch at Tommy's Joynt, which reminds her of Austrian and German beer halls.
That night we go to the Fillmore to see Boz Scaggs performing with the band Los Lobos. For Muse, it's a kind of replay of New Orleans, where she claimed to eat with her eyes. Now she wants to hear with her eyes. Instead of dancing or crowding the stage, she insists on touring every room and ante-room to look at photographs, old concert bills, and rock memorabilia of the Grateful Dead, Jefferson Airplane, Janis Joplin.
"Fascinating" she says, adding that it reminds her of Bayreuth, the Bavarian village that Richard Wagner insisted was the only place to hold his operas. "The Fillmore is the same kind of mecca for rock and roll. It caused the hysteria of an entire generation. This is where so many people I know got totally fucked up."
I take Muse in my arms, and try to kiss her on the mouth. She turns her head away, but I still manage a few big wet kisses on her right cheek.
You amaze me, Muse."
"I do? Why?"
"Just cuz."
Next day I get an unexpected Godsend. A p.r. guy I met when I was writing my New York Times column offers me a trade-out gig at the Fairmont Sonoma Mission Inn & Spa in the heart of the California wine country. In return for shooting a Flip video about training as a sommelier, Muse and I get a free room and a gourmet dinner with all the wine we can drink.
Our room at the Fairmont is a honeymoon suite. There's a fireplace, a huge mirrored dressing area, and a marble bathtub between the kitchenette and a plush bed covered in sheets with a four figure thread count. After helping me shoot the sommelier training video, Muse luxuriates in the hotel spa, which offers four types of hot and cold immersion baths.
"This is Himmel,"  she declares.
That night, we have our first real sex since her arrival on the West Coast. Maybe I really can atone for my sins, and we can have a chance at attaining some semblance of a mature love. Our hotel room stereo plays John Lennon's song "Imagine," but I'm reminded of an observation he made off the lyric sheets: "Love is having to say you're sorry every five minutes."
###
Next morning, I check my computer to see if the world's about to end. Close, but no cigar. I read that White House economic advisor Lawrence Summers has made an important announcement on a Sunday talk show. Summers is the former Clinton administration Treasury Secretary who advocated repeal of the Glass-Steagall Act separating commercial and investment banking, which helped inflate the most recent Wall Street bubble, and later showed himself to be a pompous jerk during his short tenure as president of Harvard University. According to him, "The recession is over."
Roger that, Dr. Deregulation.
Summers aside, I'm still headed for a financial winter of discontent. It's Monday, December 14, twenty-four weeks and one day since I departed Sag Harbor on my road trip. I've reached my goal of working on a medical marijuana farm, but a few non-negligible things are missing. One of those things is a job I want to keep that will also keep me. I'm not handsome, well-suited, or well-endowed enough to be a kept man. I can't live by charm and cocksurety alone.
Another thing that's missing is a story. Once upon a time, I was a writer. Maybe I still am, if that's possible in the Internet age. In any case, I feel l haven't seen enough, done enough, interviewed enough people. I don't want to relocate to the West Coast: if I do, I'll see even less of my son, Harrison. Ditto if I stay perpetually on the road looking for the story I don't have. But if I quit now, my trip is going to be a failure.
Mid-morning, Muse wakes up, blinking her eyes and asking for orange juice.
"Gonna have to drive back," I tell her, delivering the OJ.
She sips the juice, and throws me another curve ball.
"Then I go back with you," she says.
"Oh, no, you don't."
"Why not? You want to pick up more chicks? I am liking the west now. I want to see more of America before I go back to Europe again."
"Well, you ain't gonna getchu a chance to see much, honey bunch," I say slipping into my Texas twang.
I inform Muse that the most direct route from the Opal Hotel in San Francisco to Vail House in Sag Harbor is 3,010.94 miles, according to mapquest.com. Estimated driving time is 45 hours and 57 minutes under good conditions. The winter snow season is upon us. Although the route follows Interstate 80 most of the way, it necessarily crosses the Rocky Mountains, and plows through Denver, Omaha, Chicago, and Pittsburgh. Driving at night will be too treacherous. Early morning starts will be blinded by the rising sun.
"You're just going to be more baggage," I say.
"I ship my bags UPS," Muse replies.
"Not the point. You hate to drive. It scares you. You won't be able to take turns behind the wheel."
"You just want to be with other chicks."
"Nein! Nein! Nein!" I holler.
"Ja! Ja! Ja!" Muse returns.
That sets off the microscopic little bastards with jackhammers. My head palpitates, my veins pulsate. I jump onto the bed, grabbing Muse by the wrists and pinning her down on the four digit thread count sheets.
"Stop this crap about picking up chicks!" I holler. "Stop it now!"
Let me go!" Muse wails.
"You swear you're gonna stop?"
"Let me go!"
I sit upright, releasing her wrists.
"Just let me go!" Muse wails again.
"I did let you go."
"I mean let me go on the road trip with you."
"Why?"
"It's because of Texas."
"Goddamn it!" I holler, leaning back over and grabbing her wrists again. " I told you, I'm done with Patsie!"
It's not about your moronic gym teacher," Muse says, her eyes watering. "It's about Georg. The Prussian boyfriend who takes me to Texas. You must let me go."
I ease off again, trying to handle this latest curve ball.
"Georg? Hell's he got to do with my road trip? You start seeing him again, too, when you went to Salzburg? What'd your goddamn Austrian aristocrat say about that?"
"Nein, I never will see Georg again."
"Yeah, right."
Muse breaks down in tears, heaving and shivering. I offer her the orange juice, but she waves it away and starts talking again between sobs.
"I told you that Georg was in a car crash."
"Uh-huh. You said the ambulance got lost, but you got him to San Antonio okay after all."
"Nein, he was not okay. And all I could do was sit there, waiting and waiting and waiting. Then finally, the doctors told me so I could understand how terrifying everything was. Georg is completely paralyzed from the accident. He can no longer move his arms or legs or even open his mouth to speak "
"Oh, mein Gott!" I say, putting my arms around Muse's shoulders, holding her tight. "You never told me any of this before. Why have you been holding back?"
"It is such a long story. I don't like to remember it."
"Yeah, I understand. But it's important. It makes you who you are."
"I don't want to be this ever again."
"Why not?"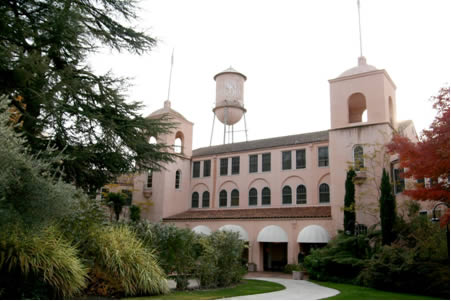 "Why not? Why not because I sleep on the floor in the hospital for the next three months, hoping that Georg will recover, but he does not. Finally, Georg's family flies over from Germany. There is nothing more we can do. So I fly with them back to Germany to put Georg in another hospital. My life is put on hold. I am supposed to stay by his side. Again, I wait and wait and wait."
"That's not fair," I interject. "The guy's got severe brain damage. It's not your fault."
"I am the fiancee, and that is what is expected," Muse replies, sobbing hard again. "Months and months go by. Georg does not get any better. He is completely immobile and unable to communicate. So one day, I come to see him at the hospital, and I find out...I find out... Georg is dead."
"Dead? How? He commits suicide? His parents pull the plug?"
Muse shakes her head from side to side. "That is all I tell you. All you need to know is he died. And that is why I wanted to go with you to Texas, but you don't take me."
Now I'm both stunned and confused.
"Seems like Texas would the last place you want to visit," I say. "Do you need to go there to mourn Georg?"
"Nein."
"Why then?"
"I worry that you have a bad accident in the Smart Car, and you die, too. This is why I want you to let me go back to New York with you."
"Hold on, there. I don't follow. You want to drive cross country in the Smart Car for six days straight because you worry I'm going to die?"
"Ja, and then I am left alone again. I am abandoned all by myself. If I am with you, maybe you don't drink so much and act so crazy."
"Aw, now..."
Then you don't get yourself killed."
Muse starts crying again, burying her head in a pillow with a triple digit thread cover. I lie down next to her, stroking her hair and kissing the tears off her cheeks.
###
Come Tuesday, after checking us back into the Opal, I putter out to the Dependable Auto Shipping terminal south of Oakland. The agent, who happens to be a former tow truck driver, tells me the cost of shipping the Smart Car from the terminal to my street in Sag Harbor will be $1,150. Estimated arrival date is uncertain due to weather conditions, but it will be at least 14 days hence.
It's decision time again. Recrossing the country alone in the Smart Car is now out of the question. Muse has definitely earned her place in the shotgun seat. So what if she can't read maps or take turns behind the wheel? She inspires me. She fortifies me. She enlarges my life. Seeing the good old U.S. of A. with her and through her eyes would be more than worth the price of gas, food, and lodging.
The shipping agent notices my hesitation. I tell him that I'm still thinking about driving back with my girlfriend.
"You're a crazy son of a bitch," the agent says. "You're lucky to be alive."
I hesitate again, mulling the prospect of Muse and I going down in flames beneath a runaway eighteen wheeler. 
"Know what?" I say at last. "You're right on both counts."
I hand the agent the keys to the Smart Car, and hop a BART train to San Francisco. Hoofing up Geary Street, I see the back of a guy standing at the corner of Van Ness in a green army jacket.
"Bear!" I holler.
The guy doesn't even flinch. As I get up next to him, I realize he's somebody else, another homeless vet with his hand out.
'Where's Bear?" I ask.
"Never heard of him," the guy says, adding, "This here's my corner."
###
When I return to our room at the Opal, Muse is packing her can-can outfit, several blouses and sweaters, and three pairs of shoes in a cardboard box. She's got a UPS shipping tag wrapped around the handle of her suitcase.
"I ship these things back today," she informs me. "Then I don't take up so much room in the Smart Car."
"Stop packing and come here," I say.
"Why?"
"Bitte, just come."
I take her in my arms, and pull her close.
"You need to tell me what return flight you booked," I say. "I'm gonna fly back with you."
"Ja? How you already are changing your mind?"
"Just cuz."
"What means just cuz?"
"Just cuz I am."
"This is ridiculous. More of your testosterone."
"Obviously not. If anything, the opposite."
"Male ego."
"Ja, that's it. I'm thinking we can join the mile high club."
"Sex on the airlines? No way. The bathrooms are too small for us."
I yank a blanket off the bed, and pull it over my head.
"We do it under one of these."
"Nein!" Muse holler. "The other passengers will see."
I throw part of the blanket over her head, and pull her close.
"Risk I'm willing to run. We'll give them a bonus fare."
"Stop it being so ridiculous," she says, scooting out from underneath the blanket. "Why do you decide to fly back? Tell me!"
"You're just gonna call me a warm duscher again."
"I don't. You drive millions of miles all across America in that little turquoise wort. You maybe are a fool, but you are not a wimp. Bitte, tell me. Why you don't drive back?"
I drape the blanket over my shoulders, and spread my arms like a preacher.
"First, I need to know -- would you die for me?"
"Of course not," Muse replies. "Don't be more ridiculous. I would die for my son, Otto. But for anyone else? Nein."
"What I thought."
"You would die I'm sure for Harrison, but don't say you would die for me." 
"Ja, that's right. Except for one thing."
"Bitte! Tell me!"
"Much as I love Harrison, this here warm duscher would still feel like dying if I didn't have you in my life."
"But..."
I throw the blanket over both out heads again, cutting her off
"No, goddamn buts about it.".       
I kiss Muse hard on the mouth, burying my tongue in her throat. Tears stream down from her slightly slanted sapphire eyes, and her entire body quivers against mine.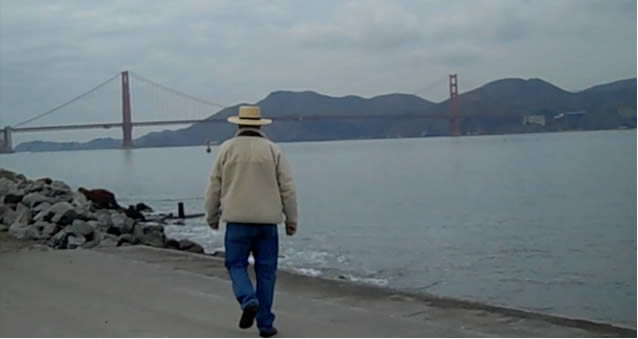 Photograph Captions and Credits: 1. Photo of Jerry Garcia in Fillmore West (HH3) 2. "Bear" says keep on fighting (HH3) 3. Fairmont Sonoma Mission Inn (HH3) 4.HH3 near Golden Gate Bridge (HH3)