A crappy but reliable AA battery powered plastic alarm clock buzzes at 7:59 a.m. on Sunday. Microscopic little bastards with ice picks answer the call. They hack away at my legs, lower back, stomach, elbow joints. Then they go blunt-ended, apparently intent on pummeling my remaining brain cells into pulp. I tumble off the dun colored couch without arousing Muse, and stumble directly into the rain room.
The water needles shoot out of the shower nozzle like automatic weapons fire. I hope they'll rip open my veins. I wish for something between dialysis and an old fashioned leeching. I want to drain out all the bitter old blood and bile, and fill up with a fresh batch of corpuscular juices road ready and glad.
Muse meets me stepping out of the shower with a towel over my head. She has a blanket over her head. I drop my towel to the floor, pulling her close.
"Love you more in morning than any other time," I say. "You're so sweet and sleepy faced, my Chinese bun with the Dumbo ears."
"Ja, I like your schtink."
I kiss her on the mouth, big wet tongue, pressing close. She flinches, fluttering her blanket wings. I back off, mumbling.
"Gotta focus... focus pocus..."
From then on, stuff speeds up real quick. I've reserved a car slot on the 10 a.m. Cross-Sound Ferry. I can't miss the damn boat. It's the only way I can make it up to a campground in southern Maine, set up my tent before dark, and rise early enough to keep an appointment with a former President of the United States the following morning.
I put on undershorts, khakis, belt, socks, running shoes, white golf shirt with a Pure Sport patch. I lash my dop kit together, shoulder my book bag, grab the turtle pan. I race down the stairs and through the courtyard to the Smart Car, and then back up and down again.
The sky's dank and ominous, nothing but dark clouds pregnant with rain just like Accuweather predicted. I stagger down the street to a deli, cop a cup of black coffee, chug it.
Time to go.
Muse comes down from Halsey House. She's wearing a slit-sided raincoat and cork heeled discount store slippers. She's slathered her neck with Douce Amere perfume; I can smell notes of absinthe, anise, and musk ten feet away.
I hold her with both arms, and kiss her, big wet tongue like before, pressing close. She presses back, her raincoat rising. The Cialis kicks in, making me hornier than  a rodeo goat. Wouldn't you know?
Time to go.
I break embrace, pecking Muse's right ear, and slip into the driver's seat of the Smart Car. The engine whines. I push down on the passenger side window button. Muse leans over, clutching her raincoat, puffy cheeked and slit-eyed, not smiling or frowning, but not waving good-bye, either.
"Take care of the turtles," she says. "Or they will die like us."
###
I roll out of the driveway, expecting everything to change the moment I turn right onto Main. It doesn't. The sky stays overcast, and all the downtown Sag Harbor icons I drive past look just the same. The Greek Revival columned bank. The pizza parlor. The five and dime. The movie theater with the art deco neon sign. The red brick village hall and firehouse. The gingerbread trimmed porch of the American Hotel, my favorite restaurant, watering hole, and salon of self-destruction.
I hook a left around the flagpole at the foot of Main Street, and cross a humpbacked bridge recently dedicated to the memory of Jordan Haerter. He was a local born Marine lance corporal killed in Iraq at age 19. I used to see him working the counter at Whaler's Cleaners when he was in high school.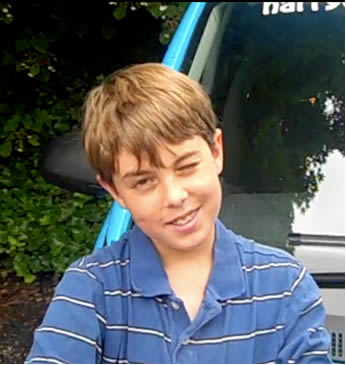 I glance up at a furry yellow ducky wedged into the driver's side sun visor. It's a gift from my 11 year old son, Harrison. "Dad, I wanted  to give you something compact because Smartie's so small," he'd informed me on Saturday afternoon when we were exchanging good-bye hugs. "His name is Leonard. His job is to watch over you and the turtles."
And who's watching over Harrison in my absence? His mother, of course. But I I'm going to miss so much of him. He's just started riding in the front seats of cars instead of in the back seats with the child proof locks. His baby blonde locks have turned light brown, his legs have gone lanky. He's recently gotten braces on his teeth, so he doesn't smile as much these days, but he still sprouts dimples on each cheek when he does.
All parents embarrass their children like a law of nature, and I'd repeatedly embarrassed Harrison with the athletic stunts I performed for my now defunct "Executive Pursuits" column. A video game addict, he has little interest in sports like football, baseball, whitewater kayaking, or race car driving. In his view, the best thing I did was learning to eat fire at the Coney Island Sideshow School. Unlike Muse, however, he seems to appreciate the spirit of my road trip.
"I think it's totally insane, Dad," he'd said after last hug. "Insane in a good way."
###
A foghorn belch greets my arrival at the South Ferry terminal in North Haven. The first part of my itinerary has me retracing virtually the same route John Steinbeck took at the outset of his Travels With Charley. A two-minute ferry to Shelter Island. Then a five-minute ferry to the North Shore. Then a ninety-minute ferry from Orient Point to the mainland at New London, Connecticut. I welcome the boat rides: they give me a chance to nurse my hangover with more coffee and some sweet rolls.
On the big ferry from Orient Point, I inventory the new technology I've acquired with the help of some geek gurus in New York. At their urging, I've switched from a PC to a MacBook Pro. (The Mac, they say, is more conducive to working with graphics and videos as well as more reliable -- i.e., no viruses). I've purchased an iPhone, which comes with a Google maps application, and apps for posting updates on Facebook and Twitter from the Smart Car.
As the ferry passes the Navy submarine base on the Groton shoreline, I play with the little Flip video camera from which I've lately become almost inseparable. Sized and shaped like a cell phone, the Flip can shoot videos in high definition. The USB prong that flips out from the side of the camera enables me to feed HD footage directly into my computer, where I can edit it with a program called iMovie.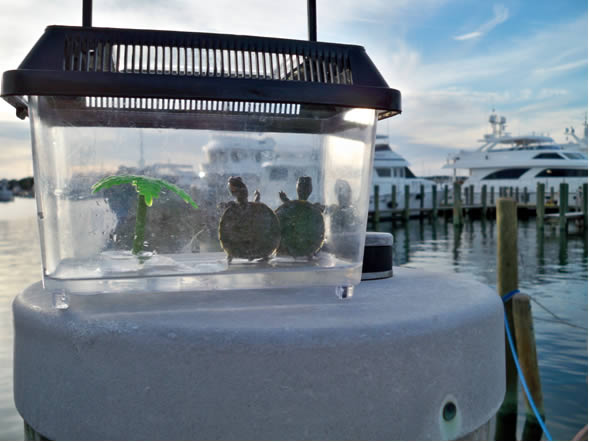 I aspire to become a one man traveling broadband. Although I've had to hire a local computer firm to design and build my web site, I figure on doing virtually everything else all by myself. I'll be the driver, navigator, producer, director, writer, editor, still photographer, video cameraman, gaffer, gofer, booker, chief cook, bottle washer, and of course, "the talent." I lack the expertise and support staff to do network quality work, so my videos promise to be "guerilla" style productions, but that, I hope, will be part of their charm.
Alas, I'm also head of marketing and advertising. I'd hoped to fund my road trip with a so-called sponsor-donor model, so I wouldn't have to depend on magazine or newspaper article fees. I've finagled about seven grand worth of goods and services trade-outs from Pure Sport, the Coleman Outdoor Company, Flip Video, and Briggs & Riley Travelware. I've enticed several well-heeled individuals to donate another three grand. But that's hardly enough to cover my anticipated expenses. I keep worrying over how to get cash paying sponsors somewhere along the way.
###
When the big ferry docks in New London, I discover that I have much more urgent concerns. A meteorological depression has been parked off the coast of Cape Cod for most of the month, and it unleashes yet another June monsoon. As I steer the Smart Car off the boat, the rain comes down in buckets, drop cloths, wheelbarrows, and assorted other hardware store goods.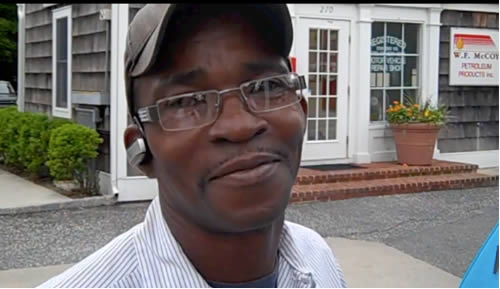 By the time I merge onto I-395 about seven miles from the ferry terminal, I can barely see two car lengths in front of me. An eighteen wheeler rattles past, drenching my car from door panels to roof with its wake. A white SUV cuts in front of me with only inches to spare. I glimpse what appears to be a female silhouette holding a cell phone. The SUV spits more road water onto my windshield, and speeds off out of sight.
I mash down on the accelerator until the Smart Car's speedometer registers 65 miles per hour, the posted limit. My aim is to keep up with the other vehicles on the Interstate so I don't get splash-blinded anymore. Bad idea. I feel my tires skidding instead of gripping. The steering wheel gets loosey-goosey. I'm hydroplaning.
I suck a deep breath, and let off the accelerator, slowing to 55 and then 50. The tires finally grip. I regain steering control. No more hydroplaning. This is good from a crash safety standpoint, not so good in terms of saving daylight time. The Maine campground is more than 180 miles away. If I can't even go double nickels, it'll take four hours to get there, maybe longer.
###
I spend the better part of the next 90 minutes second guessing my choice of a Smart Car for a cross country road trip. Buddy of mine describes it as a phone booth attached to a lawn mower motor. That isn't far off. At 1,800 pounds, the car's less than half the weight of a small SUV. The two-cycle engine runs on regular gasoline and generates 70 horsepower. According to the owner's manual, it has a top speed of 90 miles per hour.
The Smart Car's been designed specifically for use on the narrow streets of European cities. The name is an acronym that stands for "Swatch-Mercedes-Art." The original idea came from the late Nicolas Hayek, the former chief executive of the Swiss watch maker Swatch. He envisioned an ultra-compact "city car" under 99 inches long, less than half the length of a standard sized automobile, that could park nose-in on urban thoroughfares.
Although Swatch eventually dropped out of the venture, Mercedes sold an estimated 1.5 million units between 1998 and 2008. The Smart ForTwo debuted in the U.S. in the winter of 2008 with availability limited to 20,000 vehicles per year. According to the Environmental Protection Agency, it's the most fuel efficient petroleum-powered car available, boasting 41 miles per gallon on the highway, 33 MPG in the city.
The total cost of my Smart Car -- with the addition of rubber floor mats, which I thought should have been standard,  and a 10 year, 100,000 mile extended warranty  --  was $17,743. I put down $5,000 in cash, and signed up for monthly payments of $266.89. SmartUSA declined a proposed sponsorship. That leaves me in a financial hole but it also leaves me without conflict of interest. I'm free and clear to evaluate the performance of the car. And that might not make such pretty corporate p.r. if I live to tell the tale.
Bunch of automotive engineers out there are already warning that the Smart ForTwo is a pint=sized apocalypse that can't wait to happen. One of them is Mike Dulberger, founder of the independent product evaluation web site Informedforlife.com. Mr. Dulberger doesn't put much stock in crash tests conducted on the Smart ForTwo by notoriously pro-industry outfits like the Insurance Institute for Highway Safety (IIHS) and the National Highway Transportation Safety Administration (NHTSA).
Using his own system, Mr. Dulberger gives the Smart ForTwo the lowest score of any four-wheeled vehicle on the road not counting golf carts and soap box derby racers. "Not only does the Smart have a high risk due to its low weight (1800 lbs.), it also has the lowest NHTSA frontal rating (three stars passenger side) of any 2009 vehicle," he claims. "And because of its top heavy design, the Smart has almost twice the rollover risk of the average passenger car."
When I'd gone to fetch my little lawn mower powered phone booth at SmartCenter Smithtown on Long Island, the salesman shrugged off Mr. Dulberger like a borrowed beach towel. He insisted that the Smart ForTwo is safe as a bug in a rug of similar size and weight. His exhibit A was a model of the infrastructure, a so-called tridon safety cell, in the middle of the showroom. The cell looked like a giant transformer toy. The salesman said it was composed of strategically reinforced longitudinal and transverse steel members designed to dissipate impact forces.
Not being a nuclear physicist, I'd asked if that meant the Smart ForTwo was safer than the tricked out custom motorcycles Peter Fonda and Dennis Hopper humped across country in the movie "Easy Rider."
"Not even a discussion," he'd replied, pointing to his exhibit B, a reprint of an anonymous blog taped to the side of the tridon cell. "A lady driving on I-95 in Connecticut was forced into a median," he'd said. "The car rolled over five times, but she walked away from the accident on her own power."'
"Don't think I can roll mine over more than four times," I'd muttered.
###
The prospect of actually having to test the Smart Car's rollover capabilities looms like a sweat soaked nightmare as I cross from Connecticut into Massachusetts. I'm hoping to admire the scenery, but all I can see are exit markers, asphalt, and passing traffic surrounded by dense gray fuzz.
The interior of the Smart Car offers small comfort. With its digital instrument panel and high-backed bucket seats, it looks like a space capsule cockpit. There's plenty of head and leg room for my 6'2" frame, but I don't have a spare inch of elbow room on my left. Because of the narrow, low slung chassis, my butts feels every bump, bog, crevice, crack, and otherwise unnoticeable undulation in the road surface.
Although my hangover's dissipating, my head's starting to ache from the intense concentration required to pilot through the deluge. My baggage blocks the rear window, so I have to keep glancing back and forth between my side-view mirrors to see oncoming cars. I don't play any CDs for fear of distraction. I have some natural sound effects anyway: whenever I brake or change lanes, the turtles slosh and clang like pebbles against the sides of their metal pan.
This isn't my first major road trip, nor is it likely to be the longest. I routinely drove back and forth from Texas to Massachusetts during my college years. In my sophomore year, I took a leave of absence to travel over 35,000 miles to California and back with three of my roommates in a hippie van. As a journalist and pro golf circuit rabbit, I crisscrossed the midwest and the southeast several more times.
Even so, this trek in the Smart Car is already proving to be as weird as peyote buttons. It's not just the hallucinatory visions of better days gone by. It's the purpose of the trip, or rather, the lack thereof. I keep pretending to know where I'm going and what I'm doing, but as Muse duly noted, I actually don't. I've set up a few places to go and people to see in Maine and Massachusetts. After that it really is GWS -- guess we'll see.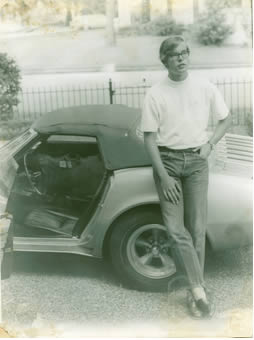 I pass the Mass Pike near Worcester. Several miles later, I-395 North becomes I-290 East. I merge left onto I-495 via Exit 26B toward Lowell. After another fifty miles or so, I-495 becomes I-95. I slice through a wedge of New Hampshire, and skim across the southern border of Maine.
The rain slacks. I spy great swaths of evergreen trees beside the highway. I speed up to 65. Then the monsoon resumes, and the Smart Car starts hydroplaning again, so I back it down to double nickels.
I leave I-95 at Exit 19, and turn onto Route 9 toward Kennebunkport. At first, I think I've time-looped back to Sag Harbor or maybe Southampton. I see white clapboard 18th Century farmhouses with walls of fitted stones. Curio shops, antique stores. A gas station with motorbikes for rent. A marina crammed with sailboats. I cruise by a seafood shack at the foot of a two-lane bridge. A banner across the front says, "Happy Birthday President George Bush."
The rain pounds even harder than before. I decide that camping out for the night is out. Instead, I check into a quaint little inn called the Nonantum, where I can take a hot shower and feed Flip videos into my computer without getting the equipment wet.
I eat dinner alone on a stool at the bar. The blue plate special is a 1.5 pound lobster dinner with corn on the cob and baked potato for only twenty bucks. I wash it down with a margarita and two glasses of Pinot Noir.
Slipping outside for a cigar on the front porch, I castigate myself for being completely pussy whipped. It's only been twelve hours, but I'm already missing Muse.  The sight of an animal hole on the front lawn of the Nonantum prompts an image of her at Easter a few months earlier. 
We're in the kitchen at Halsey House. She's got a band on her head that sprouts pink rabbit ears. She's wearing a pink bow tie around her neck, and below that, a vintage satin Playboy bunny bustier, blue jeans, and cowgirl boots. The kitchen table is set with duck pate, deviled eggs, asparagus, cheese,  a bottle of Champagne.
Muse hands me a white envelope. Inside, I find a greeting card adorned with drawings of oil wells, cattle, and horses. When I open the card, it plays the musical theme from the once world famous prime time soap opera "Dallas."  The inner leaf of the card bears a hand written line that is a perfect description of our soap operatic entanglement:
"Another day, another drama."
I flick away my cigar, and climb two flights of stairs to my hotel room, where I call Muse on my iPhone. She doesn't answer. A recording tells me her voice mailbox is full. Just before I fall asleep, I tap out a text message:
"I make it 2 ME. Bussi."
Photography Captions and Credits: 1. Harrison Hurt (HH3) 2. Turtles at Sag Harbor Yacht Club (HH3) 3.Gas Station attendant Southampton, NY (HH3) 4. HH3 at age 17, Houston, Texas, July 1969. (Magee Hurt)